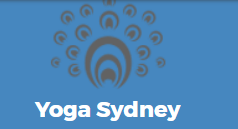 Yoga Sydney
THE AUSTRALIAN SCHOOL OF MEDITATION & YOGA

© 2015 ASMY, all rights reserved
Mutual Respect Policy
Terms & Conditions
Meditation
Educational Courses
Who are you?
To be situated in real lasting happiness, you need to know who you are. Based on the teachings of yoga, this 3 part course explains scientifically and logically who you are. With real knowledge of who you are, you are then able to answer profoundly important questions regarding your purpose in life and the reason for your existence.
Runs by donation.
If you would like to register for these classes, click on the links below and you will be directed to our membership website. Click on the Enrolments tab at the top of the page and click on the blue "Sign Up Now" button to register with our system.
No Classes are currently scheduled.
Discover Meditation
Several easy and practical meditation techniques are introduced in these two part courses. You will learn how to cope better with stress and improve your physical and mental well-being. Meditation provides insights into the workings of the mind and emotions. It further helps you develop clarity and wisdom, gaining a greater understanding of life. You can experience inner peace and lasting happiness by reawakening your natural spiritual consciousness and becoming self-realised.
Time: 4:00 pm – 6:00 pm
Runs by donation. Suggest $5 & upwards
| | | |
| --- | --- | --- |
| Part 1 | Part 2 | Teacher |
| April 9 | April 16 | Sonya Furlong |
| June 11 | June 18 | Usha Adams |
| August 13 | August 20 | Sharon Harrison |
Regular Meditation Programmes
We offer the following classes at various times: View the schedule
Deep Peace Meditation
Experience the deeply relaxing and restorative effect of yoga relaxation and mantra meditation. These ancient yoga practices can help you overcome stress and anxieties, helping to relieve tension and calm the mind. This class feels blissful and helps you to experience perfect rest and recuperation. Fully guided breathing, relaxation, kirtan and meditation will transport you to a place of pure relaxation of mind, body and heart.
Kirtan
Beautiful, heartfelt singing of sacred mantras accompanied by musical instruments like harmonium, guitar and drums. Kirtan is usually practised as a call and response with one person leading the singing and everyone else joining in afterwards. Participation in Kirtan focuses the mind very easily and naturally on the beautiful spiritual sound vibrations, which have the effect of reawakening one's spiritual consciousness. Kirtan lifts the spirit and brings joy to the heart.
The Mantra Room
Beautiful chanting of sacred mantras, guided meditation, a fantastic vegetarian dinner and an inspiring talk that explores the spiritual essence of yoga. This session is scheduled every Sunday 5:00pm – 7:30pm. Its run by donation and everyone is welcome.