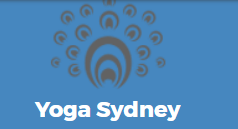 Yoga Sydney
THE AUSTRALIAN SCHOOL OF MEDITATION & YOGA

© 2015 ASMY, all rights reserved
Mutual Respect Policy
Terms & Conditions
70-480 640-911 70-412 SY0-401 640-554 350-018 70-346 C_TFIN52_66 1Z0-803 070-461 2V0-620 70-461 300-135 700-501 CCA-500
Yoga Asanas
About Our Yoga Asana Programmes
Hatha Yoga Asana Classes
Hatha Yoga Asana classes increase flexibility, strengthen and tone muscles, balance hormones, cleanse and flush all the internal systems of the body, calm the mind and reduce stress. Our classes are non competitive and focus on safely progressing from easy to more challenging poses. Classes are suitable for all levels. All classes include kirtan, meditation and relaxation.
Hatha Yoga Asana Classes: Easy
Gentle stretching and breathing for every body. In this class you'll gently loosen stiff joints and ease out aching muscles while soothing the nervous system and calming the mind. A wonderful class for pregnancy*, for those recovering from injury* or for those looking for a gentler, more relaxing class.
Hatha Yoga Asana Classes: Energy
Energy Asana classes combine strength, flexibility, focus and breathing. These classes will increase your aerobic fitness, invigorate your body and deepen your asanas. This challenging class is suitable for students familiar with alignment and muscle control.
Stretch & Relax Classes
Easy stretching for every body combined with deep relaxation, kirtan and meditation. This class is soothing and restorative, a great class for pregnancy*, those recovering from injury*, and seniors*. Free the body then calm the mind.
Community Classes
To support the health and well being of individuals in our community, from time to time we offer various free or low cost yoga, meditation and relaxation classes.
*It is always best to consult your health care professional before commencing any new exercise program. If you are pregnant or have health concerns or injuries, please inform your teacher before commencing the class so they may guide you on how to safely practise.
For more information on our available classes please contact us or browse our centre locations page and find a centre closest to you.